What is an insight scheme?
An insight scheme is a short period of work experience primarily designed for first and second year university students. They typically last between one to ten days, and take place during the university holidays.
Just like Snoop Dogg, AKA Snoopzilla, these schemes have various aliases. Depending on which industry or employer you're applying for, you might hear them described as insight days, first year internships, spring weeks or vacation schemes. (They're all the same thing.)
Employers have created these schemes to give students an introduction to the world of work and a taste of their company's culture. Typical activities include group projects, presentations, skills workshops and networking opportunities.
Most employers specifically use their insight schemes to scout for future talent. So if you show you've got what it takes, you could even be fast-tracked onto one of their internship, placement or even graduate programmes.
Keep reading to learn more about these schemes, where to find them and how to apply:
"91% of students would recommend their insight scheme to a friend!*"


*Based on 1,453 reviews submitted to RateMyPlacement.co.uk in 2020.
Insight Days
Insight days, or insight weeks, can be found in industries like Accountancy, Investment Banking, Engineering, Finance and Law. They tend to run for one to ten days in the Easter or summer holidays.
Insight days are essentially mini internships where 1st and 2nd year students can find out more about a company, before committing to a full internship or placement.
Part open day, part work experience; they are structured to give you plenty of opportunities to meet people across the company and decide whether it's right for you.
You can expect the likes of:
Team challenges
Skills and job application workshops
Networking opportunities with graduates and employees
Presentations about the company and their industry
1-2-1 mentoring
FREE LUNCH (hopefully bagels)
After Covid-19 hit, lots of employers started running their insight days online. A virtual internship is excellent for gaining work experience from the comfort of your sofa. (Although sadly you will have to provide your own bagels.)
Here are some of the best employers who offer these magical first year mini internships:
BDO Undergraduate Virtual Insight Week
Duration: One week
For: Students in their penultimate year of university
Get a feel for life in an Accounting firm on this virtual insight week.
You'll learn more about BDO and the work they do, gain industry-relevant skills, and be first in line for a place on their graduate programme.
Apply for a BDO insight week
Spring into Deloitte
Duration: Two days
For: First year students
Find out what it's really like to work in Professional Services, for one of the Big Four.
Featuring business games and skills sessions, debate and discovery, Deloitte spring week is fun but intense. You'll learn more about the people you'll work with, the sort of work you'll do and the opportunities on offer.
Discover Deloitte
Burges Salmon Open Day
Duration: One day
For: All students
Many top law firms open their insight days to first year students, giving them a chance to meet partners, trainees and the graduate recruitment team before securing a vacation scheme.
Take Bristol-based firm Burges Salmon. They strongly recommend attending one of their insight days if you plan on applying for their vacation scheme or training contract.
Those who attend will get a deeper insight into the firm through talks from their lawyers, networking with trainee solicitors, group workshops and exclusive application advice.
First Year Internships
Whilst internships are traditionally aimed at 2nd and 3rd year students, more and more employers are starting to welcome 1st years onto their internships too.
Global construction firm and Top 100 Employer Mace, for example, now accepts first, second and penultimate year students on their summer placement.
Search for Mace first year internships
First year internships are undoubtedly one of the best ways to get yourself noticed by employers early, and a genius way of using those long summer months productively.
Spring Weeks
In the world of Banking and Finance, insight schemes are typically called spring weeks, or insight weeks. They run for one to two weeks in, you guessed it, spring time.
A spring internship is your golden ticket to a career with one of the world's top banks.
Like Willy Wonka seeking his successor, banks use these short schemes to find talented first year students for their internship and even graduate programmes.
Typical activities during a spring week include:
An introduction to the bank and their work
Social and networking events with employees at all levels
Shadowing current graduates or experienced professionals
CV workshops and skills sessions to help you apply
In this video, YouTuber Afzai Hussein explains why spring weeks are so important for first year students...
Start your search for a spring week with two of the finest employers in the land:
Bank of America Spring Insight Week
Duration: One week
For: First and second year students
This spring week will give you a head start by introducing you to the different careers available in an investment bank; from Corporate Banking to Sales & Trading.
Apply for Bank of America's spring week
Barclays Spring Internship
Duration: One week
For: First year students
As a spring intern at Barclays, you'll gain role-specific knowledge, an understanding of financial concepts and markets, and a network of peers, leaders and mentors.
And if you perform well during a Barclays spring week, you'll be first in line for their summer internship programme.
Apply for Barclays' spring week
Places for spring weeks are given on a first come first served basis, so we strongly suggest getting your application in ASAP to secure yours.
Read our guide to Banking Summer Internships for more advice on breaking into a career in banking.
"89% of students said their insight scheme helped them understand the company's culture.*"


*Based on 1,453 reviews submitted to RateMyPlacement.co.uk in 2020.
Vacation Schemes
Vacation schemes are short periods of work experience offered by top law firms during the Easter, summer AND Christmas holidays.
They can last anywhere between one week and one month, and are usually open to law and non-law students in their penultimate or final year of university.
The best vacation schemes give you a front row seat to everyday life in a law firm, getting you involved in ongoing cases as well as regular social engagements.
Working alongside trainees, partners and associates, you'll be given real tasks that contribute to the business; from carrying out legal research to attending court. As such, you can also expect to be paid a competitive salary.
Vacation schemes are an absolute must for any aspiring lawyer. Firms use these schemes to assess potential candidates for their training contracts, with some even guaranteeing an interview at the end of the scheme.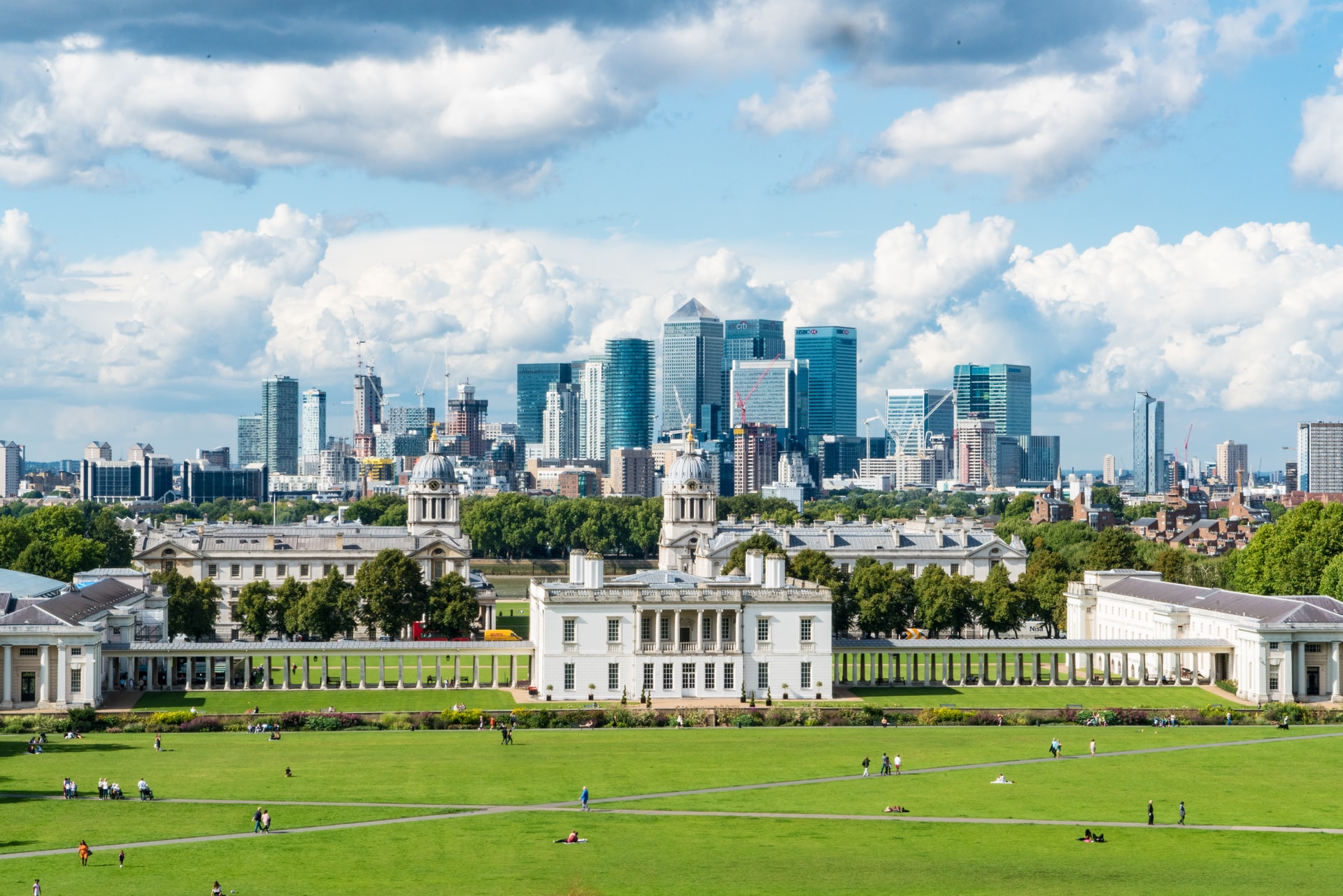 Whilst most regional firms offer vacation schemes, 48% of insights are located within central London. (Based on reviews submitted to RateMyPlacement.co.uk in 2020.)
Here are a couple of top employers who run their law vacation schemes in London:
Allen and Overy Vacation Scheme
Duration:
One week For: Penultimate and final year students
Allen and Overy run both summer and winter vacation schemes for all students interested in law, regardless of what degree they do.
You'll work on live deals and cases with experienced lawyers, developing the key skills to become a successful international commercial lawyer.
Allen and Overy hosted one of our live virtual events in 2020, which you can relive below. Watch for exclusive application advice from successful candidates.
Search for Allen and Overy vacation schemes
Herbert Smith Freehills Vacation Scheme
Duration: One week
For: Penultimate and final year students
A spring, summer or winter vacation scheme at international firm Herbert and Smith Freehills will guarantee you an interview for their training contract.
Alongside workshops, presentations and networking, their vacation schemes include an exciting opportunity to join a team on a pro bono project.
This student rated their vacation scheme with Herbert and Smith Freehills a 4.6 / 5:
Are insight schemes paid?
The majority of students ARE paid for their work, or at least have their expenses covered. It really depends on the scheme's length and the company you're working for.
For example, if you attend an insight day you're unlikely to be paid, but you should have your travel costs reimbursed. (Sandwiches may also be provided.) However, schemes that last a week or longer are more likely to involve a salary.
Law vacation schemes are especially known for offering sizable salaries. Both Allen and Overy and Herbert Smith Freehills pay their students £450 a week - virtually and IRL.
You can find out how well an employer pays by searching them in our reviews. In each review, students answered 'Were you paid or reimbursed adequately for this experience?'.
Browse reviews
How and When to Apply
Applying for an insight scheme is very similar to applying for an internship, placement or even just a normal job.
You'll begin by filling out an application form, complete with CV and cover letter, before progressing to a phone, video or face-to-face interview.
If you're applying for an insight day the process will end there. Schemes lasting more than a few days, however, may also include online tests and assessment centres.
Barclays, for instance, get their spring week applicants to tackle realistic business scenarios in order to assess their strengths, values and cognitive abilities.
Turn your insight week applications into smash hits with these how-to guides:
Most first year internships are advertised between September and March. However, it's not unusual for the best employers to receive thousands of applications, and because of this they won't wait until the deadline to shortlist candidates.
So the earlier you apply, the better your chances will be of securing a scheme. And when we say early, we mean it. Aim to get your applications in before the Christmas holidays so that you have a place before exams and deadlines hit.
Find an Insight Week